Several people have been arrested as thousands of anti-lockdown protesters breached COVID-19 restrictions and gathered in Sydney's CBD.
Key points:
People in Greater Sydney and its surrounds have been living in lockdown for exactly four weeks, as an outbreak of the Delta coronavirus variant continues to spread.
In the 24 hours to 8:00pm Friday, a record 163 new infections were announced.
Protesters shouted "freedom" as they marched towards the CBD through the suburb of Haymarket, which had just moments earlier been declared a virus hotspot by NSW Health's Jeremy McAnulty at a press conference.
There were chaotic scenes on Broadway, one of the main arteries through Sydney's inner west, with thousands of people blocking traffic to take part in the unauthorised event.
By the time the crowd reached George Street, a brawl broke out.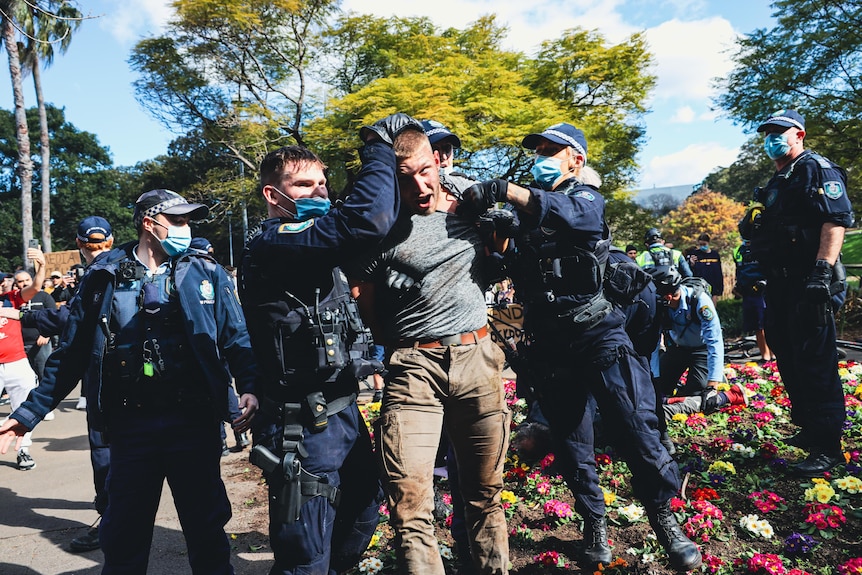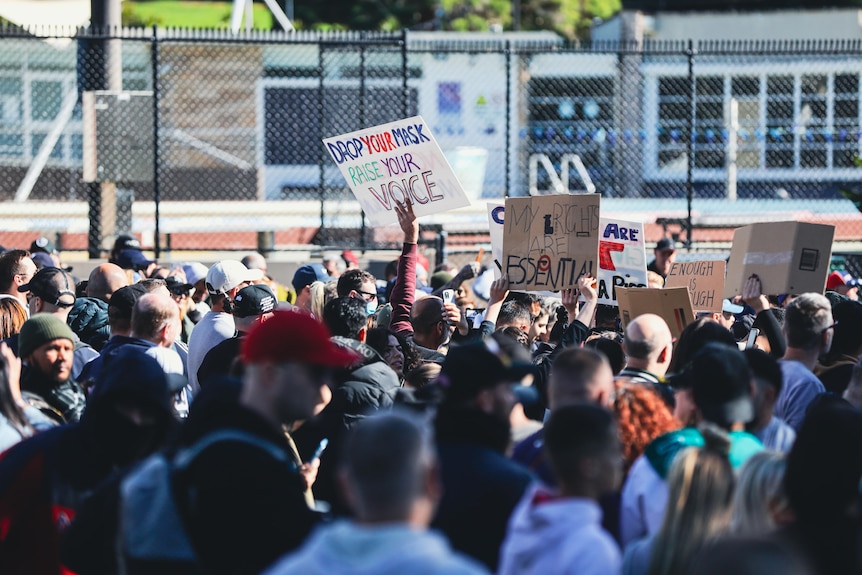 ABC News: Tim Swanston
Opposite Sydney Town Hall, protesters swarmed and threw items at mounted police.
Officers then formed a barricade across George Street which cut off hundreds of protesters still making their way down one of the country's most iconic thoroughfares.
More than a dozen people scaled an awning to jump and chant to a large crowd below.
Space to play or pause, M to mute, left and right arrows to seek, up and down arrows for volume.